Math is one of those subjects that kids sometimes struggle with.  It is no wonder!  If you think about it, the primary math skills need to learn in the elementary school ages involve a lot of boring rote memory.   This is where math games can really help and Leapfrog makes some of the best ones on the market.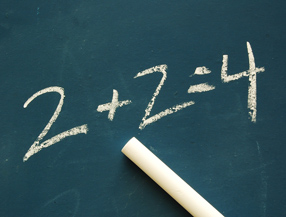 Can Math Games For Kids Really Make A Difference?
You bet they can!  Let's face it, kids today are living in a different world than we did.   There is all kinds of exciting multimedia stimulus vying for your child's attention.   Do you think traditional ways of practicing math skill are going to beat out the competitors?  Let's examine what is important in teaching math skills:
Keeping Kids Focused
Focus is a large part of learning math skills.   Keeping your child present in the moment while math skills are being presented is key to success.   Math games are so motivating that children love to play them.   Just look at a kid playing any math game on a Leapfrog Leappad Ultra.   Usually, they are smiling ear to ear, laughing and having fun.    If your child is having fun, they will retain what they learn.
Repetition –  The Mother Of Skill
The great thing about these motivating math games for kids is that they are so motivating.   The fun factor also promotes the repetition needed for anchoring those critical mathematics skills.   This is where these math games shine.    They actually motivate the children to do the repetition necessary to  effectively anchor the skills into mastery.
Which Math Games Are Best?
There are a number of excellent math games that are motivating and fun.   When choosing math games for your child, I would recommend getting one that corresponds to any special interests that they have.   For instance, if you child likes cars, then a car based math game may be just what you want to select.    Does your little princess love my little pony?  Then she will just love a my little pony math game!
Quality Math Games – Sara's Picks
I have selected some of the math games for the Leappad Ultra that I believe to be outstanding.   They were created by expert educators and are quite fun and motivating.   The skills they reinforce are the same ones they are learning in school…
I am not saying that these math games will replace your child's teacher… (I am a school teacher after all and we work really hard!) But they will certainly reinforce the mathematics taught in the classroom.   I see it in my classroom!   I can tell which children have these types of toys and which ones don't.
The math games I selected below are for the Leapfrog Leappad line of products.    They will run on the Leappad Ultra or the Leappad 2 tablets.   If you have a vTech Innotab, these will not run on that kids tablet.
Thanks for coming by and reading my article on math games.   I hope that you like the particular math games that I selected for the Leapfrog Leappad tablets.   I wish they had these when we were kids!